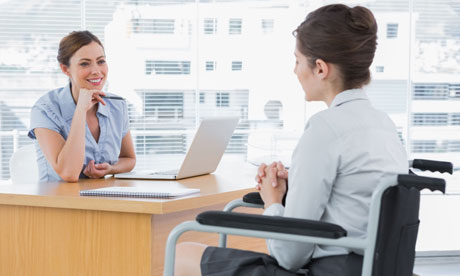 18th October 2013
Applying for graduate jobs is stressful enough, without having to worry how employers will view your disability
"A lot about mental illness makes you sound like you're a lazy person," says Christina Nelson, who is about to embark on her third year studying law at School of African and Oriental Studies.

Christina has been diagnosed with bipolar disorder and generalised anxiety. She says that, when it comes to applying for internships or graduate jobs, "disclosure to employers is complicated and a challenge, because you don't always know exactly what you'll be doing in that job, and whether your condition will be relevant."

Many disabilities, of course, aren't obvious and students may find it tempting not to let a potential employer know in advance. As Christina says: "I have a mental disorder that really does affect my life, but it doesn't affect me at interview."

Disclosure is one of the trickiest dilemmas facing any disabled job applicant in a market where graduate-level employment is highly competitive, says Helen Cooke, founder of My Plus Consulting. She is a wheelchair user herself, and works with organisations interested in graduate recruitment to help them to understand and address issues around disability.

Despite equal opportunities legislation which makes it illegal to discriminate against applicants on the grounds of disability, students still worry that an employer's view of them will be tainted if they tell. There is also the embarrassment or even shame factor, Cooke points out.

***
Find out more by clicking the website link.



You may also like...






11th Jul 2016
No silence please – Call to ...





5th Jul 2016
We fell in love': relationship...





3rd Jul 2016
Disability rights around the w...





1st Jul 2016
Mexico City from a wheelchair:...





30th Jun 2016
The disability benefit cuts yo...





18th Jan 2016
As learning disability institu...





15th Jan 2016
Child protection cases have ro...





15th Jan 2016
Southampton Council considers ...





14th Jan 2016
Hidden cameras, wills and cutt...





12th Jan 2016
The young mothers trapped in a...





11th Jan 2016
Social work in 2016 must be se...





10th Jan 2016
Bionic eye helps woman see for...